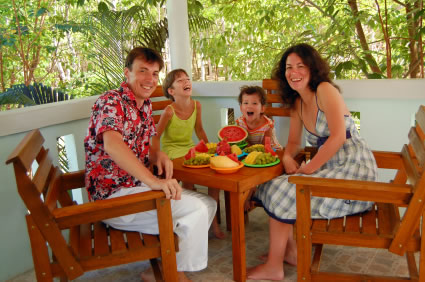 Finally…..some answers!
Can't seem to get those extra pounds to leave your waistline no matter how hard you work?
Confused about what diet is best for weight loss and optimum health?
Struggle with carb and sugar cravings?
You may surprised to hear:  It's not your fault!!!
Introducing…
"The Lifestyle Connection"™
Presented by Dr. George E. Springer and Susan Bucci, CCP
Dr. Springer has identified 8 key metabolic barriers which block weight loss, create cravings and set you up to regain the weight once it's lost. It is not unusual for someone to have more than one of these barriers simultaneously working against their weight loss efforts.  And, since these barriers are not easily seen on standard laboratory testing by your physician, they can remain a hidden cause of resistant unwanted pounds.
In this workshop, you will learn:
Why a "one-size-fits-all" mentality does not work for weight loss. It must be individualized.
The 8 hidden metabolic barriers and exactly how they affect your weight and your health.
How to perform a non-invasive procedure to determine if these barriers are adversely affecting your metabolism.
How you can use this same method to determine precisely how to clear these barriers using totally natural measures that work best for your individual metabolism.
How customizing your diet based upon specific age, activity level and key body parameters can optimize your weight loss and long-term success.
Here's what one person had to say:
This has been a fantastic experience. In six months I have lost 50 pounds. The great part about this diet is I am never hungry…. . It enabled me to get completely off high blood pressure medication because my blood pressure is now normal without it. I used to be short of breath if I went up an incline. Now it is easy and my energy level is greatly improved. All my old clothes now fit. I am feeling great. GS – Mar 12, 2008
Click Here to see the dates of our next workshops: (Due to the hands-on nature of the workshop, seating is limited to pre-registered attendees only.)
Disclaimer: The Personal Health Connections TM training program is not intended to be a substitute for an accurate medical diagnosis or proper medical care by a licensed doctor or qualified medical professional. The information given in the course should not be attempted without first consulting a licensed physician. The facts, experiences, insights, and theories presented at our Personal Health Connections TM seminars are meant to educate, inform, enlighten, and stimulate the participants only. This presentation is not intended to be used as medical advice. If there is anything received in writing or anything presented at the workshops that is known to be inaccurate, potentially harmful, or does not make perfectly good sense, you are encouraged to contact us as soon as possible.