Personal Health Connections TM was formed as a natural progression of Dr. George Springer's and Susan Bucci's successful collaboration in working with patients.  They identified: 
1.  The need for increased public awareness regarding Dr. Springer's successful experiences in the alternative health arena, and 
2.  The need to keep health care costs to a minimum, especially in cases of no insurance or limited resources in these tough economic times. 
They devised an effective way to transform the knowledge Dr. Springer has accumulated during his 30 years of clinical experience into a thorough and easily comprehensible training program.  Their affordable workshops are designed to create a movement of people helping themselves and those they care about enhance their lives through active involvement and interaction with each other, giving them the opportunity to improve their quality of life and substantially reduce their health care costs. 

Dr. George E. Springer has practiced alternative medicine for 30 years. During the majority of his career, he has concentrated on the treatment and resolution of persistent chronic disease.   He received his undergraduate BA from the University of Missouri in St. Louis and his Doctor of Chiropractic from Logan University in St. Louis (graduating magna cum laude). He went on to receive a Doctor of Naturopathic Medicine (NMD) degree from the American Naturopathic Medical Institute, a division of Breyer State University in Los Angeles, CA. 
He is board certified in clinical nutrition (DCBCN) and has completed extensive postgraduate studies in numerous areas of alternative clinical approaches for restoring and maintaining optimum health. 
Dr. Springer is a past associate professor of endocrinology (hormonal system) and gastroenterology (digestive system) as well as a past member of the postgraduate faculty of Logan College where he delivered continuing educational programs to other practicing physicians. 

Susan Bucci, Certified Coach Practitioner, Certified Emotion Code Practitioner and her daughter, Jaclyn, both suffered from chronic fatigue, but were able to overcome the condition due to Dr. Springer's unique and effective methods of treatment.  Michael, Susan's son, developed psoriasis, which was cleared without the use of any prescription medications.  Susan's natural curiosity about Dr. Springer's individualized approach to wellness resulted in her becoming personally trained by him and she now plays an integral role in Dr. Springer's treatment of patients by utilizing his desensitization techniques to eliminate their allergies. Becoming well versed in his protocols while assisting him in his work since 2006, Susan has been given permission by him to teach his protocols to anyone interested in learning.  As a lifestyle coach, she has been successfully helping Dr. Springer's patients meet their weight loss goals using his customized diet along with his program based upon his successful protocol termed "the hidden barriers to weight loss."  For many years, she has been encouraging Dr. Springer's patients to use Emotional Freedom Technique (EFT), a very effective acupressure method that enables a person to optimize his/her health by removing negative emotions, to help reduce their food cravings and anxiety as well.    A patient then introduced Susan to "The Emotion Code," a wonderful technique developed by Dr. Bradley Nelson. She was so impressed with the program that she wasted no time in proudly earning her Certification as an Emotion Code Practitioner. The results of this work has been astounding and Susan looks forward to sharing this knowledge with anyone who is ready to make a profound change in his/her life.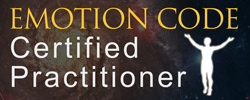 Disclaimer: The Personal Health Connections TM training program is not intended to be a substitute for an accurate medical diagnosis or proper medical care by a licensed doctor or qualified medical professional. The information given in the course should not be attempted without first consulting a licensed physician. The facts, experiences, insights, and theories presented at our Personal Health Connections TM seminars are meant to educate, inform, enlighten, and stimulate the participants only. This presentation is not intended to be used as medical advice. If there is anything received in writing or anything presented at the workshops that is known to be inaccurate, potentially harmful, or does not make perfectly good sense, you are encouraged to contact us as soon as possible.